UN Sustainable Development Goals
Our mission is to power the transition to a sustainable energy future by helping people meaningfully connect with clean energy projects. The principles of sustainability, positive impact and integrity have guided us for more than a quarter of a century and underpin all the work we do.
To ensure we continue improving our impact, we have objectives that outline our intention, and we measure these against a number of Key Performance Indicators. These correspond to the United Nation's Sustainable Development Goals (UNSDGs). We have identified seven goals as particularly relevant to our business.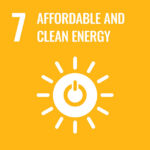 AFFORDABLE AND CLEAN ENERGY
Ensure access to affordable, reliable, sustainable and modern energy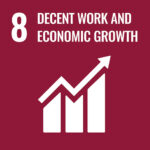 DECENT WORK AND ECONOMIC GROWTH
Promote sustained, inclusive and sustainable economic growth, full and productive employment and decent work for all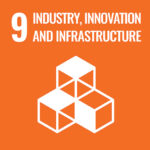 INDUSTRY, INNOVATION AND INRASTRUCTURE
Build resilient infrastructure, promote inclusive and sustainable industrialization and foster innovation
SUSTAINABLE CITIES AND COMMUNITIES
Make cities and human settlements inclusive, safe, resilient and sustainable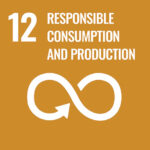 RESPONSIBLE CONSUMPTION AND PRODUCTION
Ensure sustainable consumption and production patterns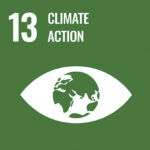 CLIMATE ACTION
Take urgent action to combat climate change and its impacts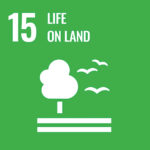 LIFE ON LAND
Protect, restore and promote sustainable use of terrestrial ecosystems, sustainably manage forests, combat desertification, and halt and reverse land degradation and halt biodiversity loss
In 2022, we started to measure our performance using the SDG Action Manager, developed by the United Nations Global Compact and B Lab. This tool enables us to analyse operations, policies and business models in terms of both positive impact and risks relating to the SDGs. It enables businesses to measure performance objectively and identify areas for improvement. Below is an overview of our performance.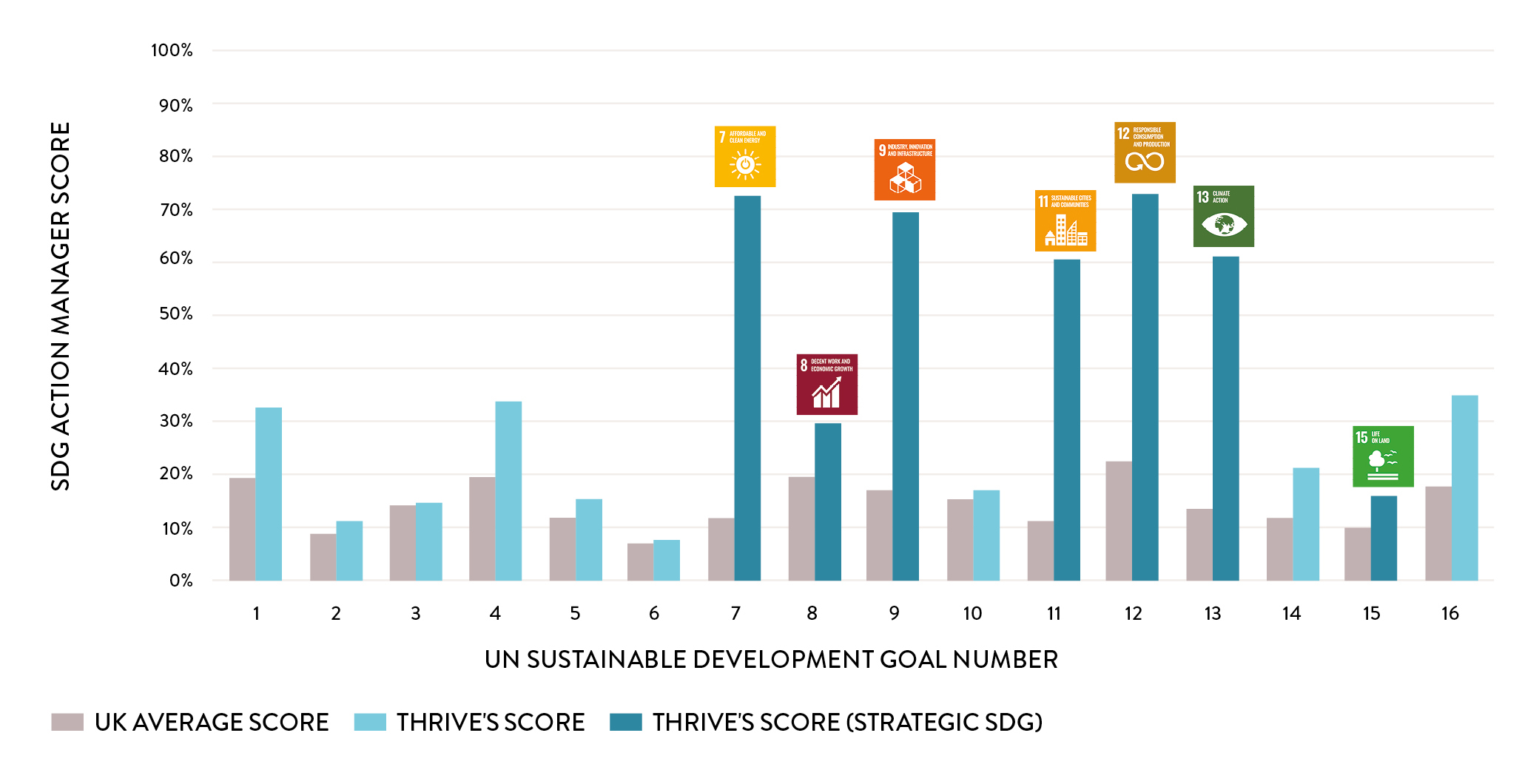 The above chart illustrates that Thrive Renewables performs above average across all the UNSDGs. The seven goals identified as particularly relevant to our business are highlighted. Our score is particularly high compared to the UK average on five of these goals which reflect the core purpose of the business – funding and building clean energy infrastructure to help tackle climate change. It is interesting to note that we also performed well against the average in SDG 16 'Peace, justice and strong institutions', reflecting our commitment to business as a force for good incorporating transparency, robust reporting and high standards of governance.
To read more about our goal-specific activity, please download our full annual report.